The Azteca Tower is the latest tower in The Inn complex. This 15 story tower services the main lobby, corporate offices, and many Executive & Luxuriously Suites. The pictures are typical of a one bedroom luxury suite. These suites are maintained daily by the Inn's excellent housekeeping staff. Free WIFI is in each room. Free WIFI is also available around the Papagayo Lounge
The Air Conditioned Suites are all accessible by three elevators off of the main lobby. Flat Screen TV's are located in the bedroom and the Living room. The TV's have excellent Satellite reception.
One bedroom units have (2) Queen size beds with new mattress which were installed in the fall of 2013; a bath off the bedroom, and more storage than you can use; a guest bath room in the hall; fully equipped kitchen, large refrigerator, micro wave, and a stove top.
The kitchen is complete with dishware, utensils, cooking vessels, and of course a coffee pot. There is a tiled counter between the kitchen and the living/dining room. The dining room table seats 6, and the living room has a couch, which can be used for sleeping, making the suite offer sleeping for 6.
The decor is very new in Mexican style with high ceilings, fans and lots of marble and tile; all of which is very comfortable and warm. The wonderful balcony overlooks the gardens, pools and the ocean beach.
The one bedroom suite show here is #1303 on the 13th floor. This suite is 86o square feet in size.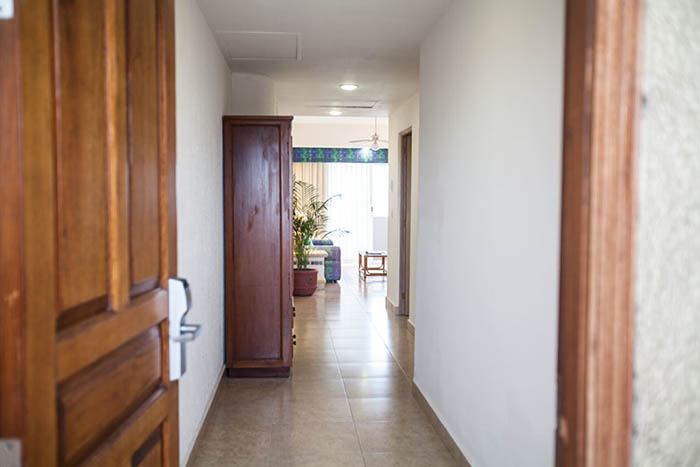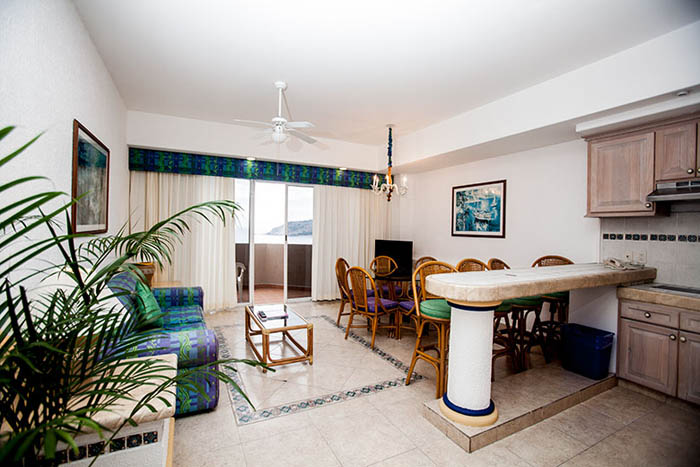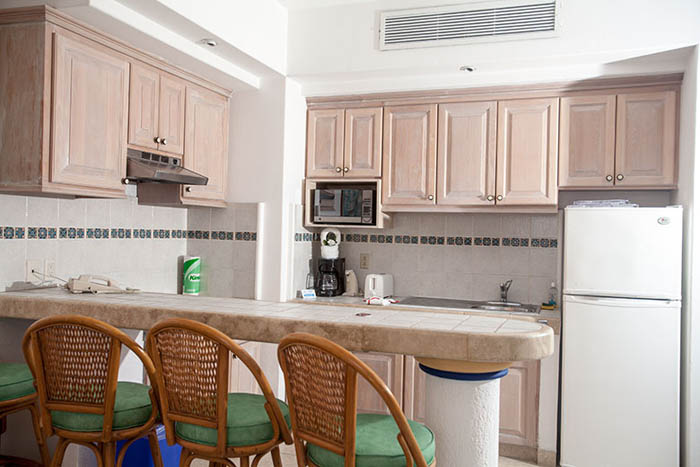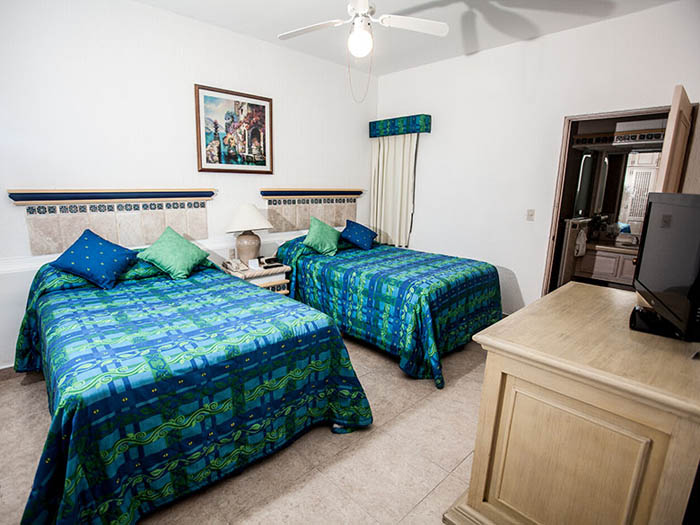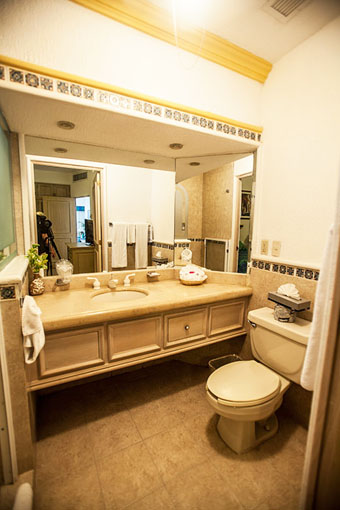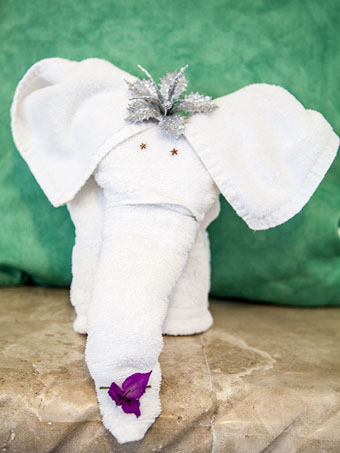 Niceties are complements of your room staff.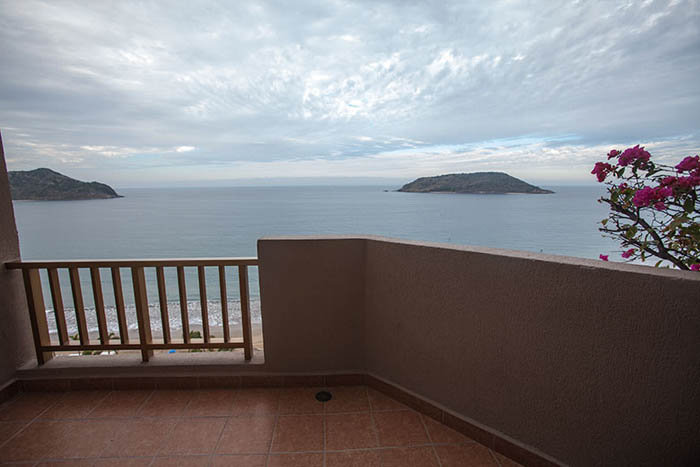 The floor plans may vary slightly depending on the location of the suite, but all have you in mind as the honored guest at the Inn of Mazatlán.