The Inca One Bedroom Suites are approximately 850 square feet in size.
The entire Inca Tower has been reconstructed, new electrical, new air conditioning, new furnishings, and new appliances 3/01/2019
The Inca is the closest Tower to the Beach and Ocean, this is typical one bedroom suite. The first digit of the number indicates the floor level. These picture were taken of a 5 floor suite. These suites are maintained daily by the excellent Inn's staff. WIFI is furnished in each room.
The Air Conditioned Suites are all accessible by an elevator. Each has and a balcony with a view of the gardens, pools and the beach. Large Flat Screen TV's are located in the living room and the bedroom. The TV's has excellent Satellite reception.
One bedroom units have (2) Queen size beds; a bath off the bedroom, and more storage than you can use; a guest bath room in the hall; fully equipped kitchen, large refrigerator, micro wave, and a stove top.
The kitchen is complete with dishware, utensils, cooking vessels, and of course a coffee pot. The dining room table seats 6, and the living room has couch, which can be used for sleeping, making the suite offer sleeping for 6. The decor is very modern and warm and making the suite very comfortable and cozy.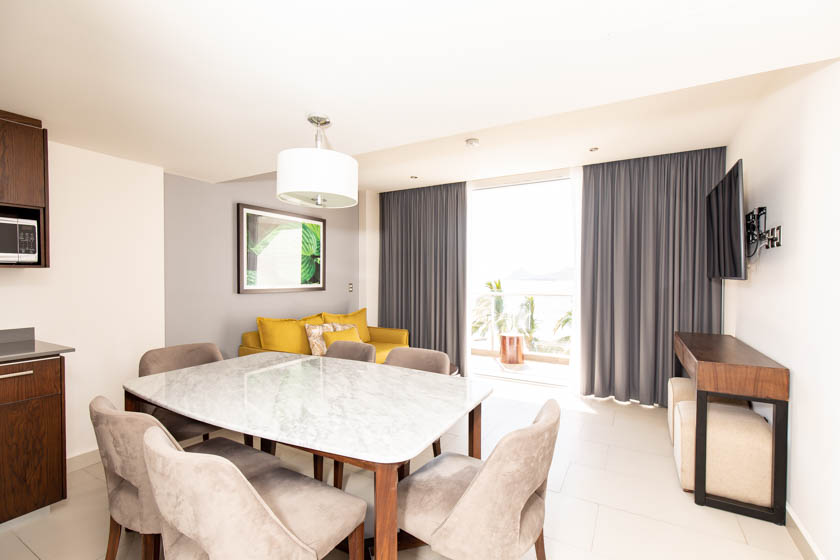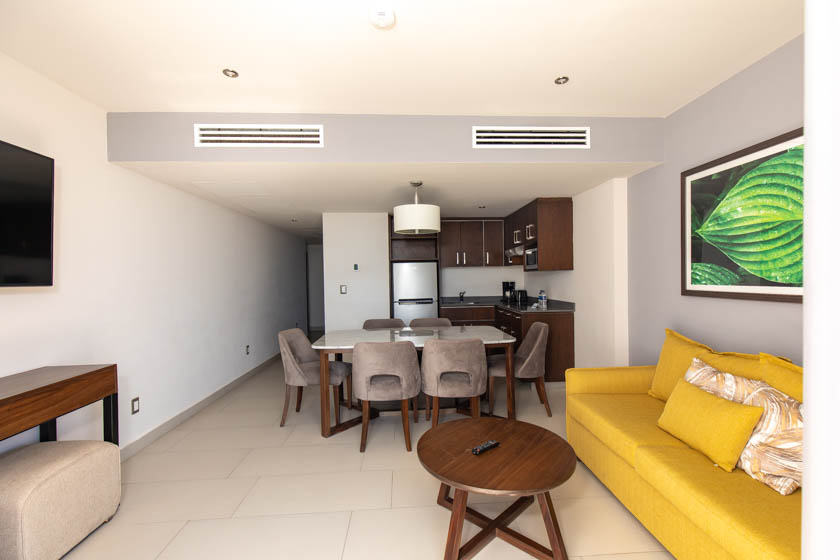 Beautiful ocean and beach view from the veranda.
Bedroom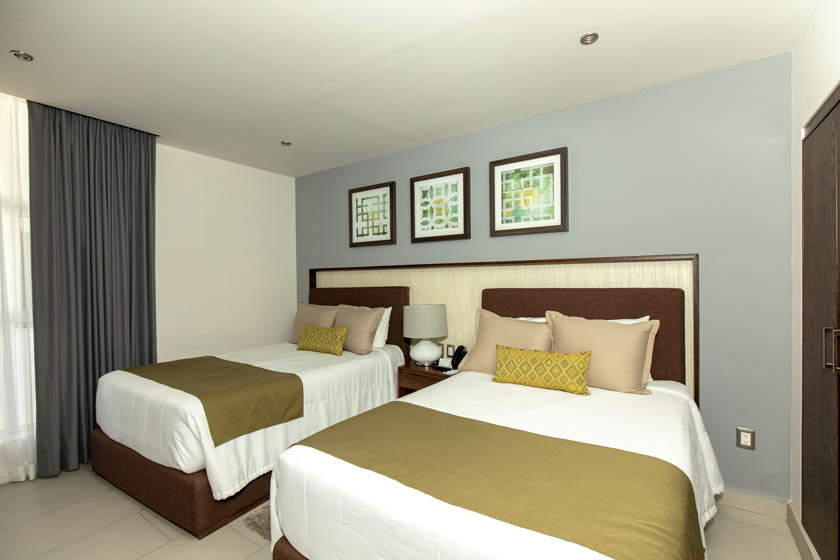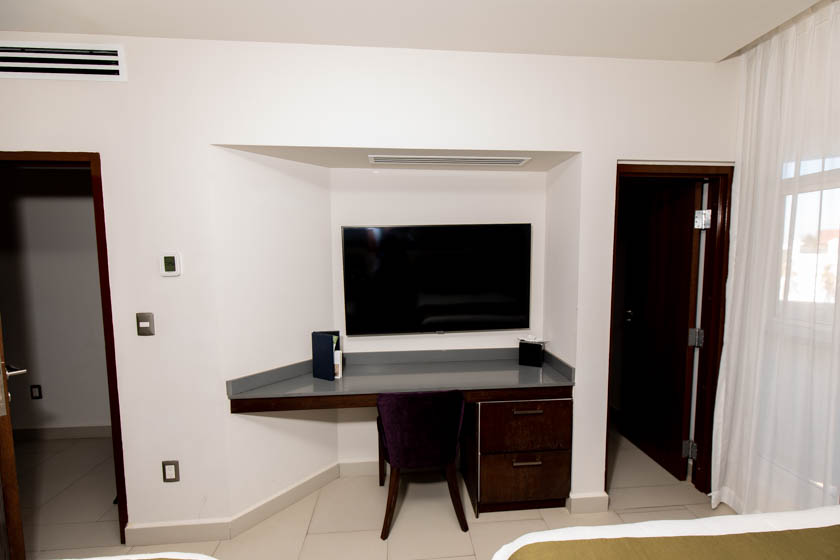 Bath and Room safe shown in closet.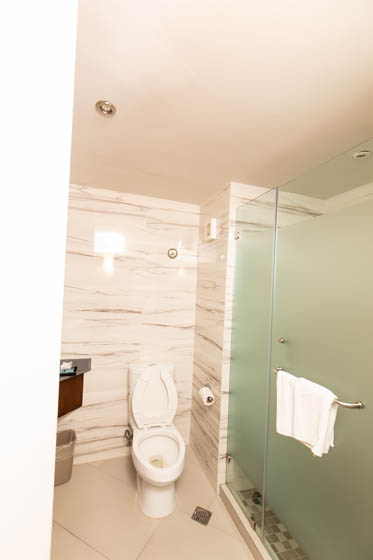 Two full bathrooms, one guest bathroom off the entry hall, and the other off the bedroom. Excellent closet space and each suite has a digital safe.
The floor plans may vary slightly depending on the location of the suite, but all Inca 1 BR Suites have the same basic floor plan. This diagram is prior to the 2019 remodeling, but it gives you a prespective of the suite