Timeshare Units For Sale
These offers for sale are from Registered Timeshare Owners at The Inn. All negotiations are between the Owners offering and the prospective buyer.
Azteca Tower: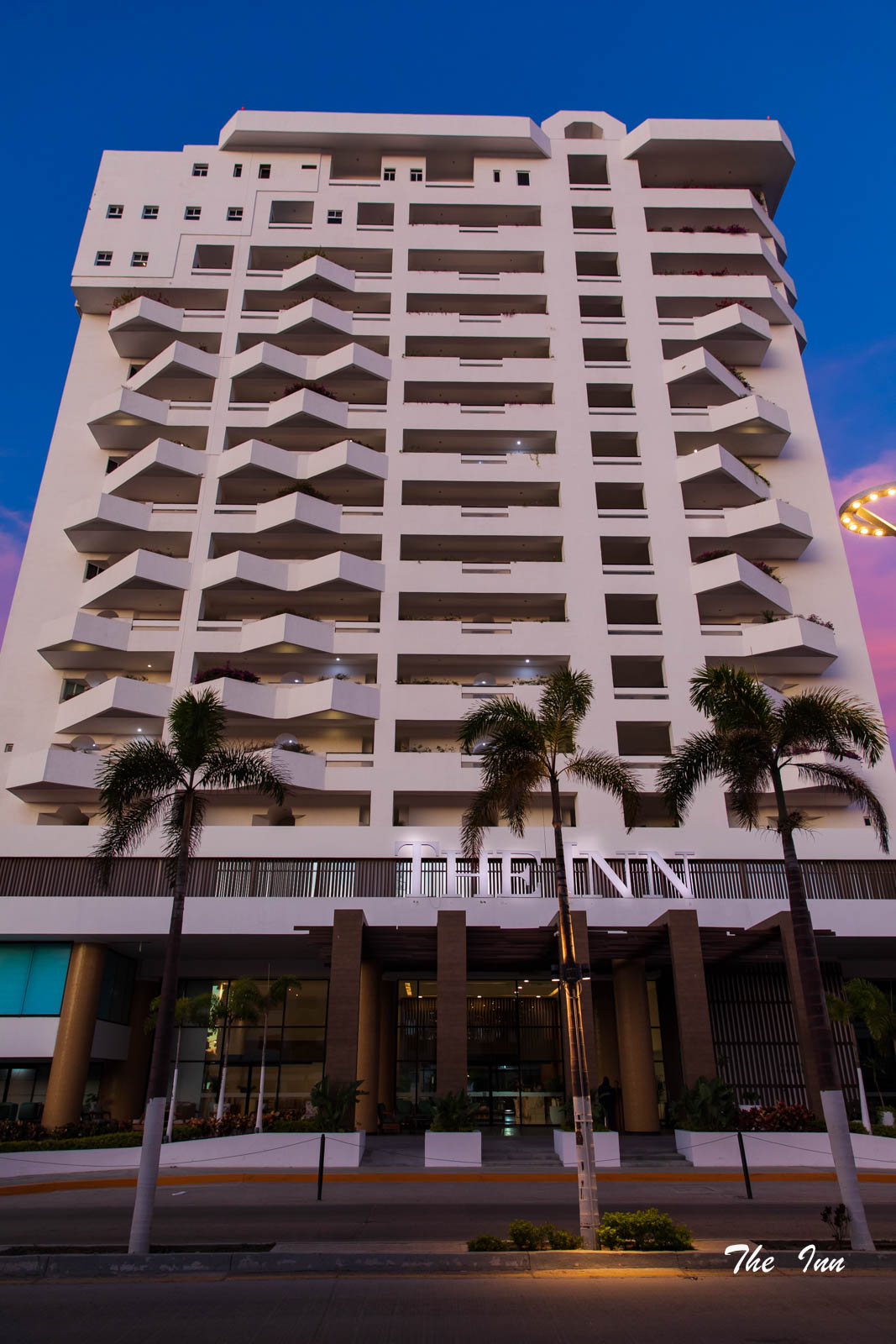 The Azteca Tower is an 15 story structure, and all suites are accessible by three elevators off the main lobby. The Tower Suites are air conditioned The Tower offers a picturesque view of the City of Mazatlán from the street side.

To view the pictures and details for all Suites, click on the name: Junior Suites; One Bedroom Suites;
Two Bedroom Suites; and Three Bedroom Penthouse
Inca Tower:
The Inca is an 8 story Tower, all suites are accessed by an elevator, with a new out side elevator expected in 2020. The Suites were completely remodeled in 2019 with a Mexican modern Motif. Large flat screen TV, and of course all suites are Air Conditioned. The Tower is beach front and very quiet. Pictures and details for:
One Bedroom Suites; Two Bedroom Suites
The Cora:
The Cora or often refereed to as the Inca Cora as it is accessed off of the Inca elevator system. It is a 5 story structure with primarily Studio Units
The Mayan Tower:
The Mayan Tower is being remodeled at this time and details on the Suites will be posted as it is reopened.
Check In "Monday to Monday", unless otherwise stated
Check the Deals under "Give A Way" - There are Some Attractive Offers!
FIXED AND FLOATING WEEKS FOR SALE
Floating Week 1 ~ 50
Azteca - one Bedroom Luxury Suite, Ownership till 2042, Asking: $5,000.00, plus transfer fees.
Email: Roger Klein, (250) 964-8444, Pictures and Description, 1/24/2022 ‬
Week 7, Azteca Executive Suite T 607 - sometimes at Carnival
Azteca - Two Bedroom Executive Corner Suite
, # T607, Ownership till 2039,
Sale Price: 
$1,00.00,
OBO
, plus 2021 MF's & $500.00
Transfer Fee,
Email:
Bruce McLeod
, 
 (604)536-8132,
Pictures and Description
, 01//01/2021
Week 8, Azteca Luxury Suite # T1101
Azteca - One Bedroom Luxury Suite; Ownership to 2039; $2,500.00, split title Transfer, Make an Offer, Fee Contact: email Mark Riese (952)-479-1155 or (952) 393 1607. Pictures & Description 01/01/2020
Weeks 8 & 9 Azteca Junior Suite T-401
Azteca - Junior Suite #401, Ownership till 2039. This Suite is NOT next to the elevators.
Sale Price: $4,200.00, plus Transfer Fee. This price includes four paid weeks (wks 8,9,10, & 11) in 2023,
Email: Dan Moore, (541) 951 6951, Pictures and Description, The (4) weeks in 2023 are also listed for Rent, 1/26/2022
Week 9, Inca - PH Suite #7
Inca PH Suite 7, Ownership till 2039. It is the Thornton Suite one of the Partners who developed the Inn at Mazatlan . The ownership of this Suite has been in the family since the Inca Tower was built.
Sales Price: $10.000.00, OBO, plus the Transfer Fee. Greg Thornton, (801) 231 2625, Pictures and Description, 5/2/2022
Week 9, Inca - 6101 & 6102
Inca 2BR Suite, 6101 & 02, Ownership till 2039. Sales Price: $6.000.00, OBO, plus the Transfer Fee.
Email: Greg Thornton, (801) 231 2625, Pictures and Description, 5/2/2022
Week 47, Inca Suite, 4101 & 4102, Thanksgiving some years
Inca - Two Bedroom Suite #4101 & 02 , Ownership till 2042, Asking: $8,000.00, plus transfer fees.
Email: Roger Klein, (250) 964-8444, Pictures and Description, 1/24/2022
Week 52, Inca Studio #3108,
Inca Cora- Studio (includes "week 53" option), Ownership till 2037 -
Sale Price: $1500.00, plus $500.00 Transfer Fee, Email: Bruce McLeod,
(604)536-8132, Pictures and Description, 01/01/2021